At Dania Connect, we have a large and versatile fleet of trucks and chassis.
We transport all types of shipping containers – and always in compliance with all applicable legislation regarding maximum weight, axle load, HGV dimensions etc.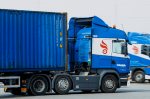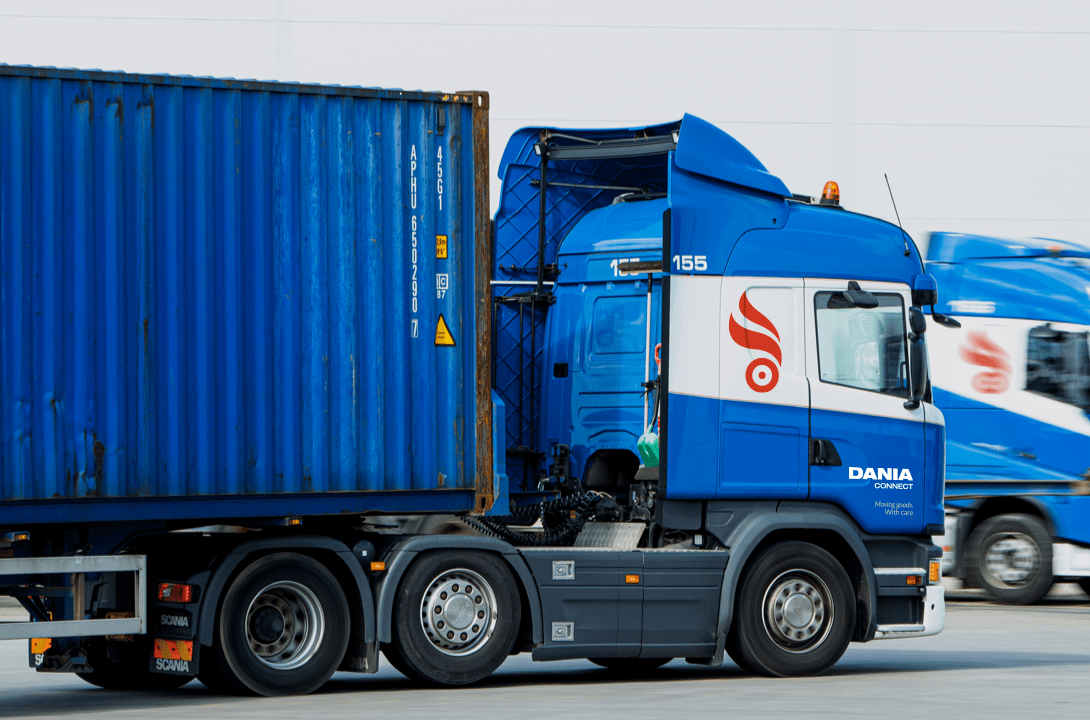 Standard chassis
Most containers which are not oversized, overweight or do not require refrigeration are transported on standard chassis (trailers). At Dania Connect, we have one of the biggest fleets of standard chassis in Denmark, and are therefore able to move your containers with precision and flexibility.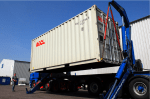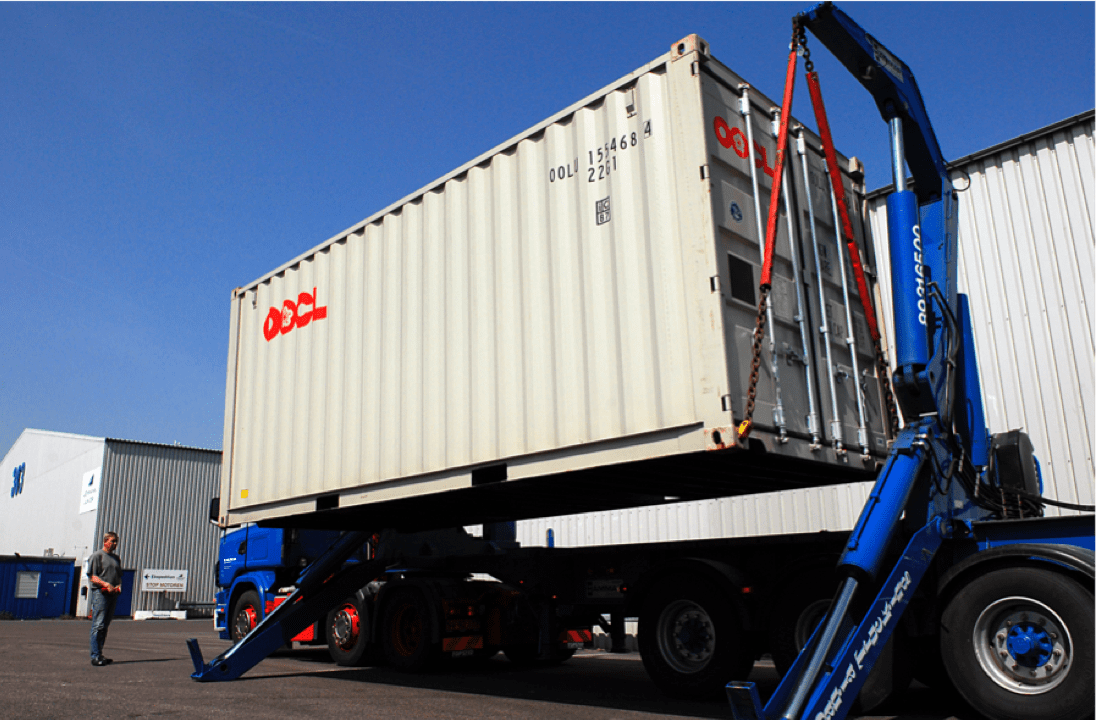 Sideloader
If your containers are to be placed on the ground, we will transport them on one of our many side loaders (Besima). Dania Connect's fleet of side loaders are all newer models and ADR-approved. We also have side loaders that can transport 45' containers and some which can stack two containers on top of each other. For optimum container handling with the highest degree of safety, all our side loader drivers have completed a special training course.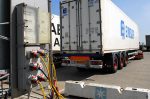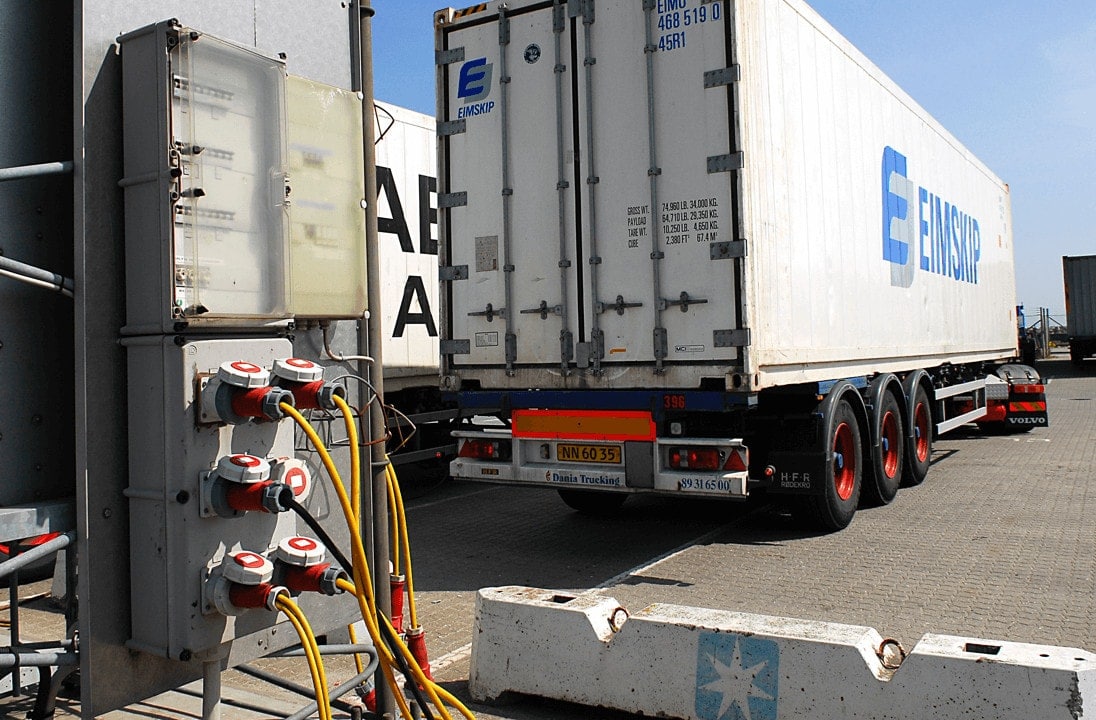 Genset / Reefer
Some product groups do not tolerate temperature fluctuations during transportation and therefore require refrigerated containers (reefers). In other cases containers might require cooling before delivery to the customer. In both situations, electric power on the road is necessary and requires a chassis with a genset unit (electric generator).
Dania Connect has a large fleet of genset chassis. We also have power connectors within our CCTV-monitored security area, which we will be able to use in case of delayed loadings, etc.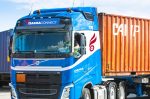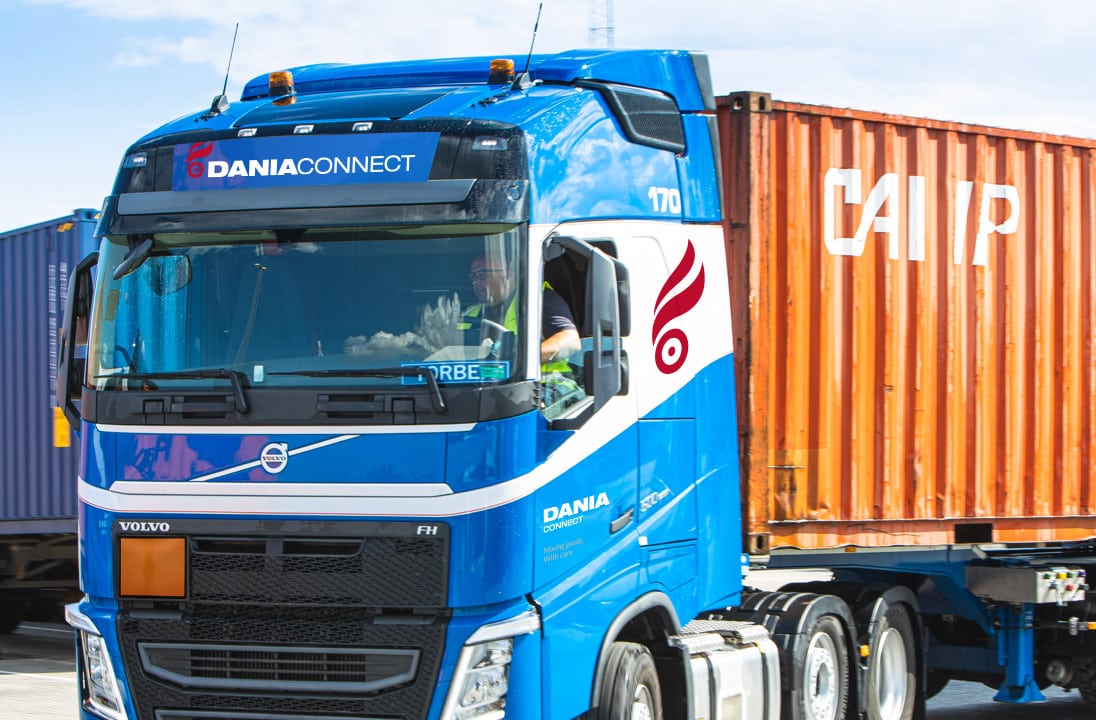 Dangerous goods (ADR)
At Dania Connect, we have trucks and equipment for transporting dangerous goods in eight out of the nine ADR classes. The only exception is radioactive material (Class 7).
Our drivers transporting dangerous goods all have the statutory ADR certificate and all the required permits and approvals for the trucks and equipment are always up to date.
To provide additional reassurance for our customers, a qualified ADR safety consultant is affiliated with the company.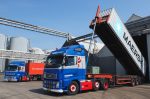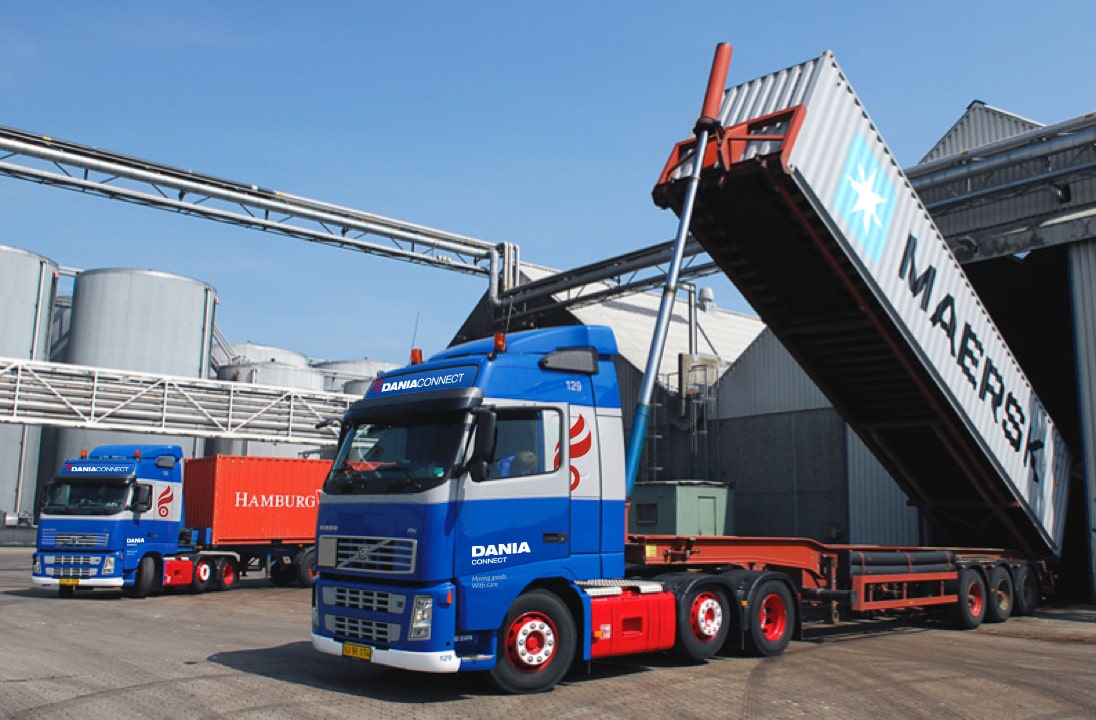 Tipping chassis
If a container needs to be tipped (up to 45°) in order to be emptied, a chassis with a hydraulic tip is required. We have a wide range of tipping chassis for both 20' and 40' containers.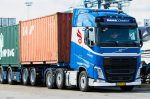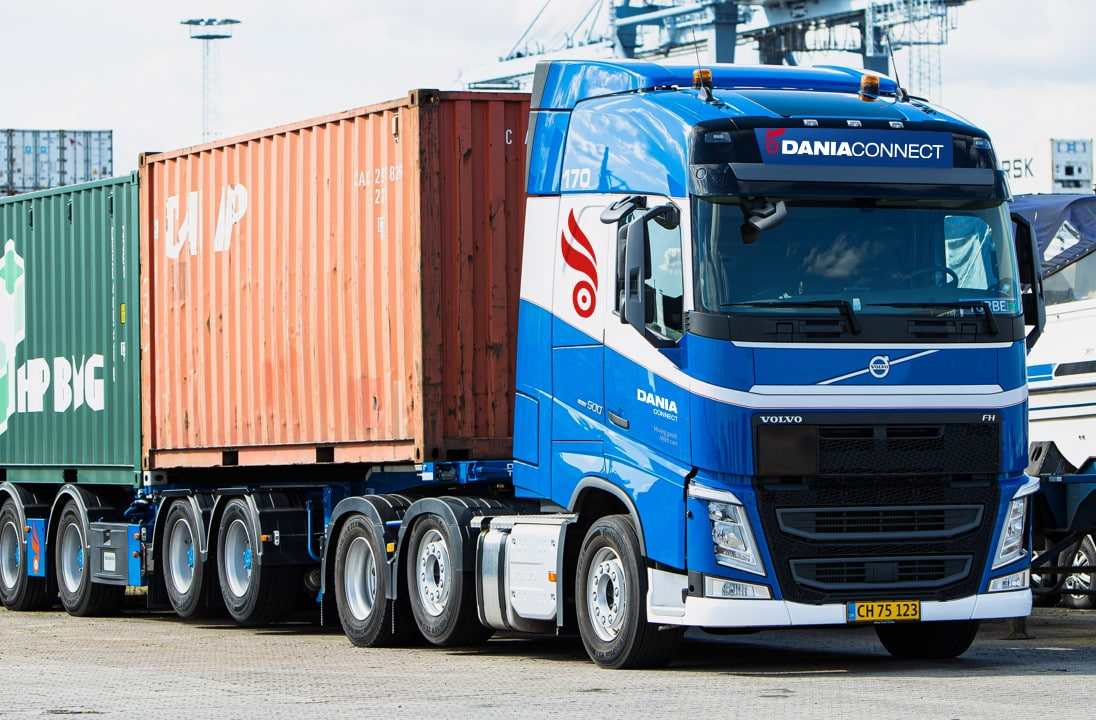 Project load
Some loads call for special equipment and special experience. This can apply to bulk cargo, extra dimensional or heavy cargo such as machines, iron, wood, etc. Cargo in special container units (open-top/flat rack or platform) also present special challenges and must be handled by hauliers with the necessary experience.
Dania Connect has extensive expertise in handling project loads and has a wide-ranging fleet of chassis for transporting large and/or heavy items.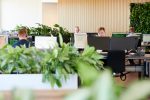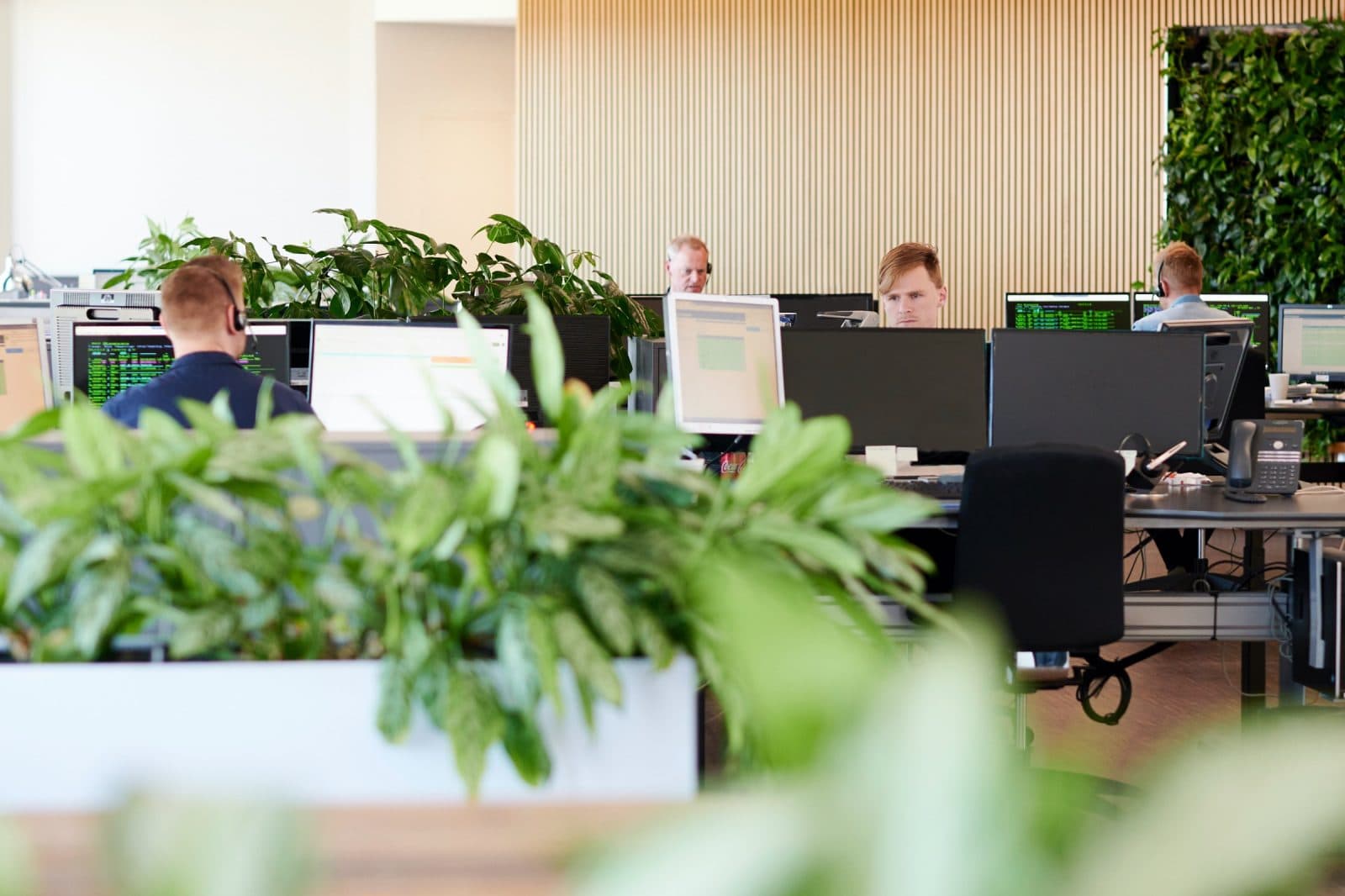 Fleet management
To provide the highest level of service to our customers, Dania Connect has implemented the fleet management tool Synchronicer.
IT and fleet management are important parts of our business. Most of our bookings are submitted online or via EDI integration. This saves time while minimising the risk of errors and misunderstandings.
Through mobile/GPS integration, we have direct access to the computer installed in all our vehicles and is integrated with the vehicles' own computer systems. This enables us to continuously monitor driving behaviours and ensure driving/rest periods are adhered to. This benefits both safety and the environment.
With the integrated fleet management system, Dania Connect's dispatchers at the head office in Aarhus, always have a complete overview of the locations of the vehicles. This results in far more efficient planning and the optimum use of resources – also for the benefit of the environment.
Synchronicer calculates an estimated time of arrival for each delivery. This ETA is regularly updated, and we can therefore alert our customers in the event of delays as soon as they occur.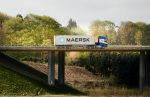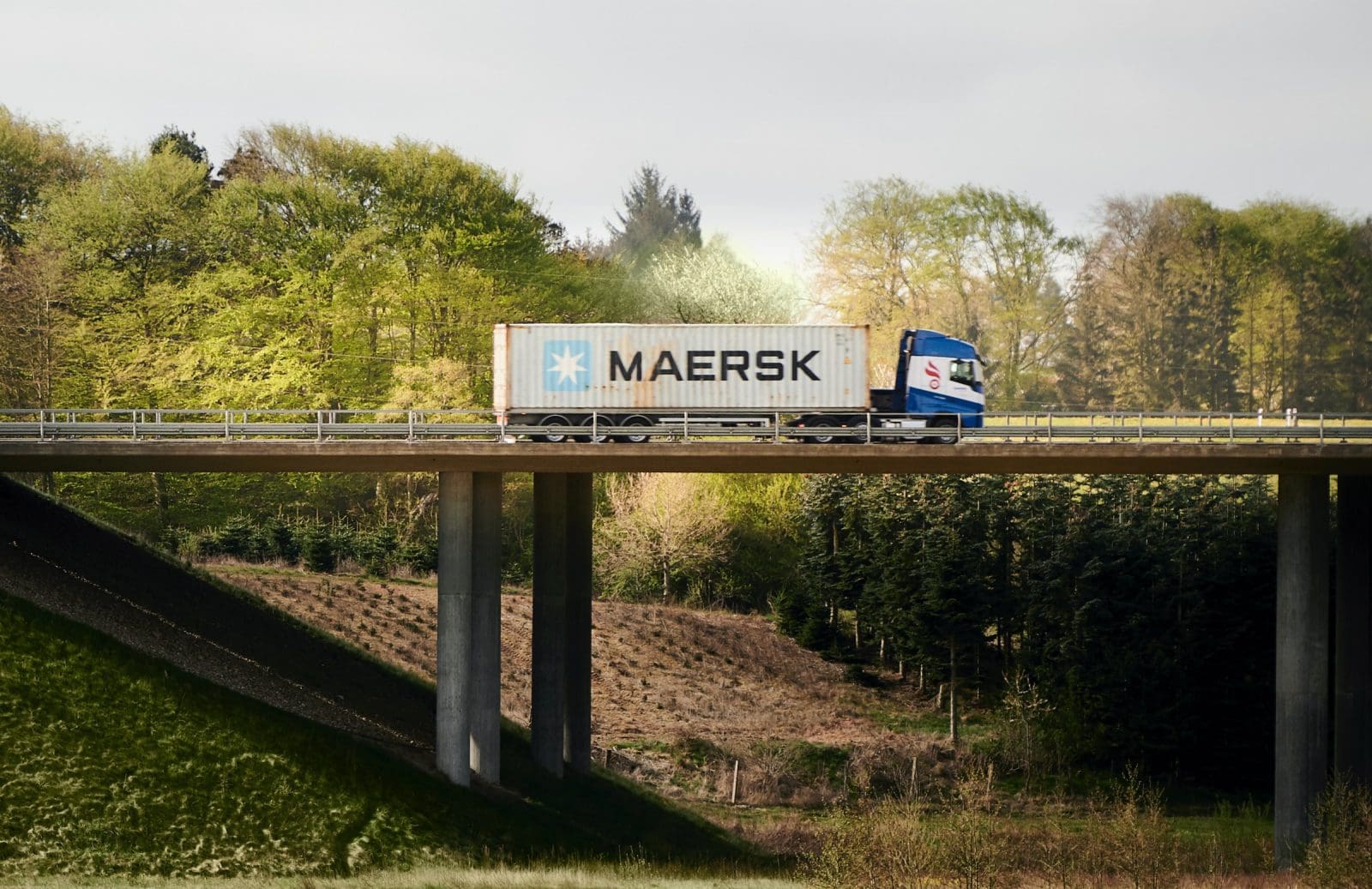 Track & Trace
Dania Connect's Track & Trace solution enables you to follow your containers all the way from the terminal to their destination.
Start by logging in to our online booking module. Here, you can find all your bookings, whether set up directly in the module or submitted via EDI or another method.
As soon as the haulage has started, you can follow the position of the truck and see the expected arrival time. This ensures efficient planning of the warehouse resources needed to empty or load the container.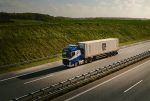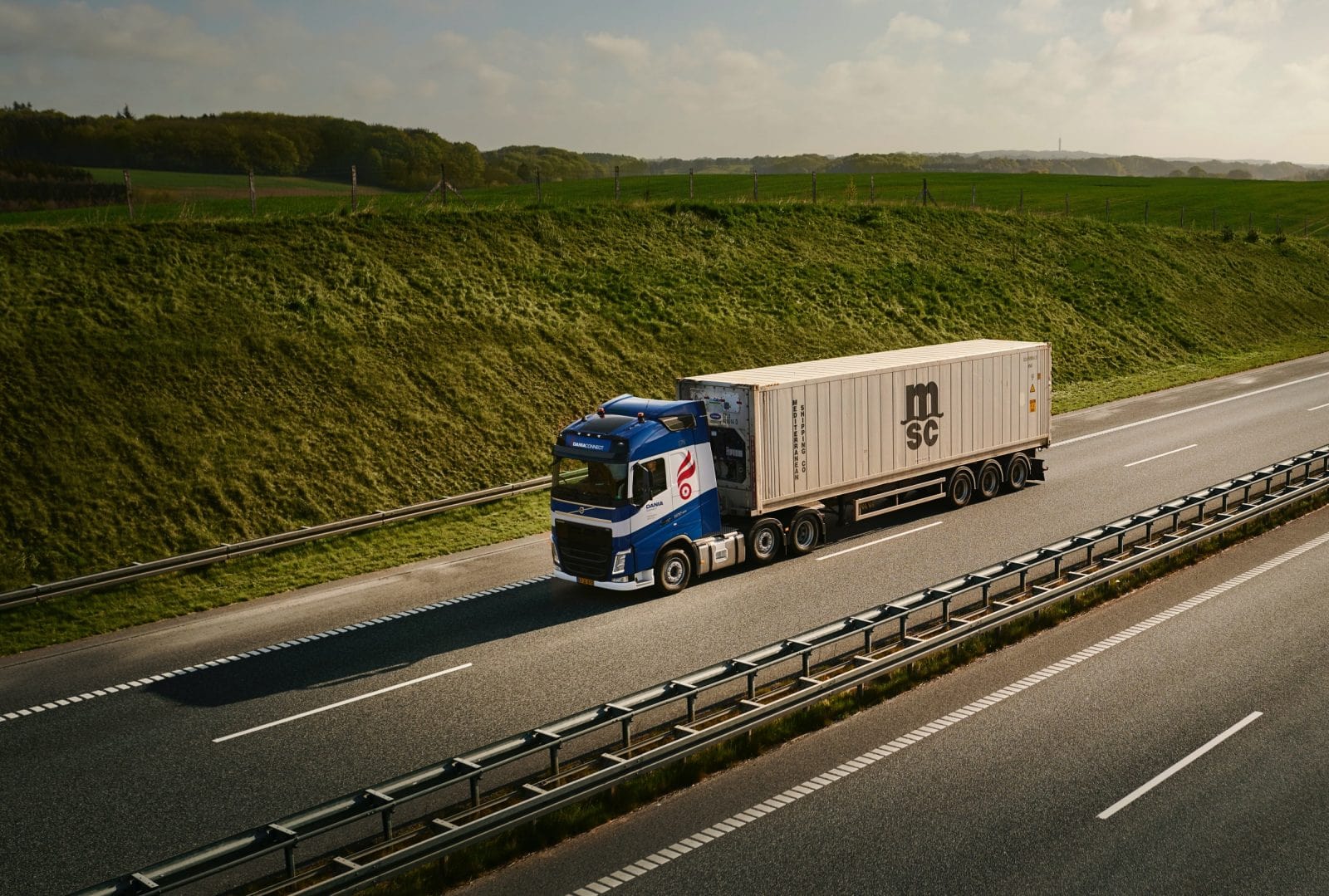 On-time delivery
We carefully plan all transports to ensure the greatest possible precision in our deliveries. Nevertheless, delays beyond our control may occur either due to errors in container standards or due to congestion on the roads or at the terminals.
Our customers are always informed of any delay as soon as a situation arises.
We also want to help ensure that all parties, including shipping companies and terminals, are able to optimise their processes and thereby make the supply chain as efficient as possible. We therefore document all delays by stating the cause. Subject to agreement, such documentation can be made available to our customers for use in their reporting to relevant stakeholders.